WORKING MORE WILL NOT GENERATE MORE INCOME!
If you are one of those who left your job and started a business to be your own boss and earn much more, today I tell you, YES, YOU CAN MAKE IT! Be part of the TRIUMPHERS team that will make their FIRST MILLION DOLLARS with my COURSE.
WHAT WILL YOU LEARN IN MY ONLINE COURSE?
Regardless of whether you are looking to have more investments or get rich in the short or long term, you need to set a goal and formalize the action paths to achieve it. I did it. I implemented it in my company and I managed to earn MY FIRST MILLION DOLLARS.
Do you want to know what strategy to follow?
Take this course if:
You want to stop working daily, like a hamster, without generating good results.
If you want to diversify your business and achieve MILLIONAIRE income in record time.
If you want to create a big company that will make you a MILLIONAIRE.
If you want to achieve profitability and growth of your business on a MAJOR scale.
If you want to optimize your resources and processes to generate better results.
MILLIONAIRE MINDS


NURTURE.
MILLIONAIRE MINDS


OPTIMIZE PROCESSES.
MILLIONAIRE MINDS


GROW IN A SCALABLE WAY.
MILLIONAIRE MINDS


MEET OBJECTIVES AND CREATE MORE GOALS.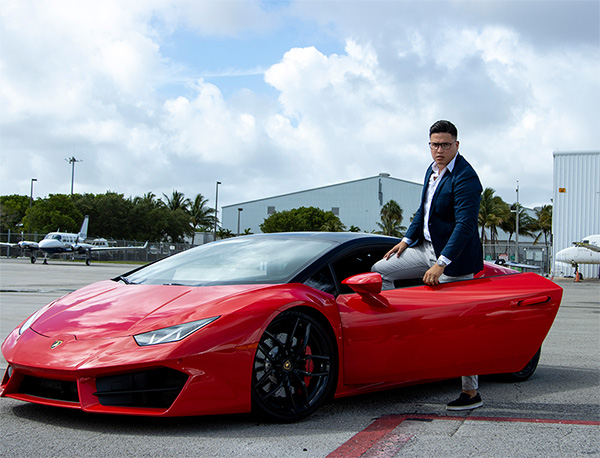 I WANT TO OWN MY FIRST MILLION DOLLARS NOW!
Who hasn't dreamed of making their first million dollars? But, the big question is: How to make a million dollars when you don't have a business idea of what to invest in or you have no idea how to start and how to have a scalable business model? That's why today, in my ONLINE COURSE, I will teach you more than 10 actions that I implemented to achieve my first million dollars.
IF YOU WANT TO EARN YOUR FIRST MILLION DOLLARS YOU MUST:
I am Antonio Diaz Hernandez, mentor and strategist, with more than 12 years of experience building powerful businesses from just an idea from my clients.
I want to guide you in the purpose of monetizing your brand, change your mindset to make money, build a winning team and grow your business without sacrificing your comfort.
Today I offer you all my experience and trajectory to help you on this path that only winners and achievers like you dare to walk.